ANKH TEE SHIRT

Norulak Screen Printing
1007 Wood Steet
Pittsburgh, PA 15221
1-877-SHIRT
Email: Contact Us
---
White or Gold hand screened on Black or Black on White 100% Cotton Tee.
Ankh T-Shirt Small Thru XXL--14.95 Add to Cart
Ankh T-Shirt XXXL--16.95 Add to Cart
Ankh Sweat Shirt 20.95 Add to Cart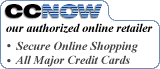 or

Send check or money order to:
Norulak Screen Printing
1007 Wood Street
Pittsburgh, PA 15221
Add $5.50 for shipping and handling.
You may phone your order in on our Toll Free Number! Call 1-877-921-SHIRT (1-877-921-7447) between 8AM and 5PM Eastern time, Monday thru Friday. We will be able to take your order and credit card information over the phone.

---

Norulak Screen Printing T-Shirt Gallery
---
Home | Screen Printing | T-Shirts | Etchings | Serigraphs | Monotypes | Exhibits | Folk Music |
Accordion | American Eagle | Annuit Coeptis | Appalachian Trail | Ankh | Bagpipe | Banjo |
Celtic Cross | Celtic Knotwork | Concertina | Fiddle | Hammered Dulcimer | Jews Harp |
| Mayan Art | Mountain Dulcimer | Musical Instrument | Peace | Pirate |
Sun God | Yin Yang |