Gemini Tee Shirt

Norulak Screen Printing
1007 Wood Street
Pittsburgh, Pa 15221
412-247-2772 fax: 412-247-0457
Contact Us
Hand screened on 100% cotton tee shirt or 7.5 ounce fleece sweatshirt.
Gemini T-Shirt--$16.95 Add to Cart
Gemini Sweat Shirt--$22.95 Add to Cart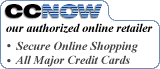 Use your credit card to order online or send check or money order to:
Norulak Screen Printing
1007 Wood Street
Pittsburgh, PA 15221
You may now order by phone on our new Toll Free Number! Just dial 1-877-921-SHIRT (1-877-921-7447).We answer this number between 8AM and 5PM Eastern Time, Monday thru Friday. We can take your credit card information over the phone.

Check our our other other designs at:


---
Penn's Sylvania--Etchings by Tom Norulak
Home | Screen Printing | T-Shirts | Etchings | Serigraphs | Monotypes | Exhibits | Folk Music |
Accordion | American Eagle | Annuit Coeptis | Appalachian Trail | Ankh | Bagpipe | Banjo |
Celtic Cross | Celtic Knotwork | Concertina | Fiddle | Hammered Dulcimer | Jews Harp |
| Mayan Art | Mountain Dulcimer | Musical Instrument | Peace | Pirate |
Sun God | Yin Yang |
Page Updated October 31, 2008